Muslim Public Affairs Council Honors Those Who Tell a Better Story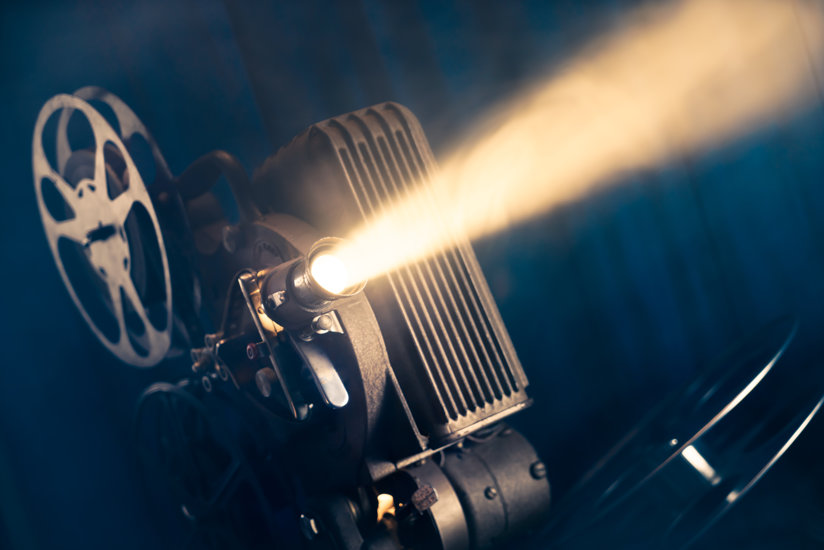 About 20 minutes into "I'll Meet You There," a film by Iram Parveen Bilal, Muslims file into a mosque responding to the Call to Prayer, remove their shoes, wash their hands, feet and face, bow toward Mecca and worship Allah.
About five minutes into episode one of the CBS sitcom "The United States of Al," an Afghanistan War veteran scolds his father for offering a beer to his Muslim friend. The Muslim friend then chides his American buddy for speaking disrespectfully to his dad. The father points to the Muslim friend and says, "I like him!" to audience laughter.
"Mira, Royal Detective," an animated Disney Junior children's series about an intrepid girl detective in the royal court of the fictional land of Jalpur, opens with a Bollywood-style dance number highlighting Indian costumes, instruments and melodies. The series is the first Disney Junior show to feature an all-Indian cast.
MPAC's Hollywood Bureau champions a vital, yet simple, message: Tell a better story.
What do these films and series have in common? They feature Muslims as real people, with nuanced, often complex, characters, dealing with real situations and not—as they have too often been—vilified for over a century in Hollywood films as "billionaires, bombers and belly-dancers," as one exasperated media critic put it. These characters, by contrast, are approachable—not all good, not all bad, not simplistic, not overly complex, sometimes succeeding, sometimes not. In short, human beings like the rest of us.
The Muslim Public Affairs Council (MPAC) Hollywood Bureau has been fighting upstream against the long-embedded current of lazy labeling in media for decades and—at their 30th Annual Media Awards Ceremony—demonstrated progress has been made.
MPAC's Hollywood Bureau champions a vital, yet simple, message: Tell a better story. The three above-mentioned creative efforts were among the recipients of seven awards bestowed by MPAC for depicting Muslims and Islam honestly, with no misperceptions or misunderstanding.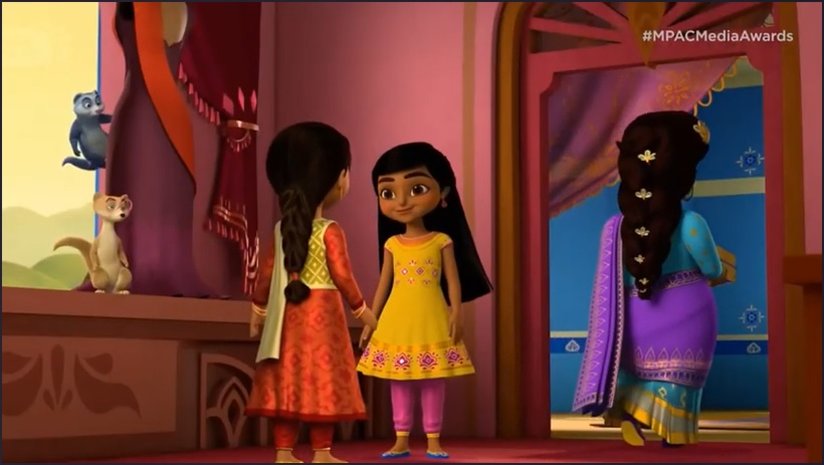 In addition to "I'll Meet You There," "The United States of Al" and "Mira, Royal Detective," MPAC's Hollywood Bureau awarded the film "Americanish," a different take on the conventional romantic comedy. Another episodic series, "We Are Ladyparts," which chronicles the adventures of a Muslim female punk band as seen through their lead guitarist, a geeky Ph.D. candidate, also took home an award.
The honorees each echoed the same theme: storylines and characters communicate to the public and, in a large sense, affect and create the public's perception of Muslims and the religion of Islam.
Along those same lines, the cast and crew of "Mira, Royal Detective" reflected on the chance to put forth images that haven't been seen on children's TV before. "I'm hoping kids are opening up their eyes to this culture they may know nothing about," said one. But the creative team also knew that the show was doing something special for Muslim children. "For South Asian kids, even something that small at that age can make such an impact on them in terms of their self-confidence and their ability to be brave and to just let it rip and let their light shine in the world," shared one member of the creative team. "Five-year-old me is really proud of 36-year-old me and hopefully my kids will watch this and will grow up a little more represented," another said.
"One of the greatest gifts you can give someone is to make them feel they are being seen and are being heard."
Nida Manzoor, creator of "We Are Ladyparts," spoke of the too-often one-dimensional portrayal of Muslim women as patient, long-suffering and un-nuanced. The band members all have raw emotions, issues, and a feverish need to communicate them through their music. Anjana Vassan, as shy new guitarist Amina, has problems with diarrhea and vomiting when performing in public but nevertheless enjoys the experience: "It's like therapy, but with a lot more screaming."
The other live-action episodic series honoree, "The United States of Al"—the story of a Marine veteran and his Afghan interpreter, both starting over in America—was a dream come true for its creators, Maria Ferrari and Dave Goetsch. Written by Afghan veterans and exploring the immigrant experience in the U.S., it is the first time a Muslim protagonist has appeared on broadcast TV. "And not a 'good' Muslim or a 'bad' Muslim," the creative team added. "Just a regular guy. A male Muslim character who is good-looking, funny, religious and loves his family."
Two feature films also received MPAC awards. The first, "I'll Meet You There," is a coming-of-age/coming-of-identity story of a teenage Pakistani-American girl living with her widowed father, a Chicago cop who is ordered to go undercover at a mosque suspected of funneling money to terrorists. The struggles of the two main characters—the father acting in defiance of the Islamophobia of his seniors, and the daughter, attempting to reconcile her passion for a forbidden dance with her growing devotion to Islam—produce riveting drama. As lead actor Faran Tahir said, "Nobody should be vilified, no one should be aggrandized, no one should be demonized. We just need to be humanized. This is a film that is non-judgmental."
The other feature film honored, "Americanish," delivers a spin on the traditional Hollywood rom-com formula by highlighting the different layers of womanhood as they intersect with cultural and societal expectations. "The purpose of the film is to create narratives about strong Muslim women," the film's co-writer and star, Aizzah Fatima, said. At the heart of both films," said the presenter, award-winning producer Joanna Natasegara, "is the expectation of faith, need and personal grace."
Further awards went to individuals who, through their actions, set admirable examples as changemakers. The first, actor and activist Hisham Tawfiq, a regular on the hit TV series "The Blacklist," is a vocal advocate for Muslim communities. A former platoon leader in the Marine Corps and NYC firefighter and first responder on 9/11, he also serves as chair of the Mosque of the Islamic Brotherhood of Harlem. He worked with the creators of "The Blacklist" to make his Muslim character authentic and three-dimensional.
Reflecting on his childhood in Harlem as the son of an Imam, and remembering the many conversations he had with his father about being Black and Muslim, Tawfiq, in accepting the award, said, "What makes this really special is that I'm being honored for my depiction as an African Muslim, which is extremely important and special to me. Everywhere I go, whether as a Marine or a firefighter or as a corrections officer—whether I'm walking down the street, whether I'm in the mosque—I always walked around with my identity and I made sure that people saw the real Islam, the authentic Islam."

"I always walked around with my identity and I made sure that people saw the real Islam, the authentic Islam."
The other individual honoree, PBS Newshour's Peabody and Emmy Award-winning Chief Correspondent Amna Nawaz, is the first Asian American and first Muslim American to moderate an American presidential debate.
Nawaz thanked MPAC "for empowering us to tell our own stories—and you do so in a way to allow the full spectrum, the full experience of our community to be seen—in all of our dreams, our hopes, and our fears and our jokes and our flaws—everything we know that we are so that the world can better understand us. One of the greatest gifts you can give someone is to make them feel they are being seen and are being heard."
For 30 years, MPAC has been honoring those who have given the Muslim community just that gift: being seen and being heard. In that spirit, the very first MPAC media award honoree, Morgan Freeman, made a special appearance at the ceremony. Celebrated for his nuanced and sympathetic portrayal of Azeem, Robin Hood's protector and friend in the 1991 film "Robin Hood, Prince of Thieves," Freeman offered perspective on the state of Muslim portrayals a generation ago.
"I was the only honoree at a time when Muslims were only portrayed as victims or villains, but thanks to the Hollywood Bureau, that has changed," he said.
Freeman expressed his hope that progress will continue as "Allah loves wondrous variety" quoting what his character says to a little girl in the film who is curious about his color.
MPAC and its Hollywood Bureau are helping to unfurl that "wondrous variety" for a wider and wider public by setting an example for other marginalized, unfairly stereotyped religions and their members.
Is the day coming soon when the media uniformly depicts groups such as Native Americans, Jehovah's Witnesses, Scientologists, Hasidic Jews, Amish and others as fully formed, three-dimensional human beings rather than as collages of someone's misguided attitudes concerning them?
Is it too much to ask for a community and a people to be seen from the inside out, rather than from the outside in?
Sue Obeidi, Director of the MPAC Hollywood Bureau, thinks not. "We look ahead," she says. "Audacious and driven."