An Egyptian and an Israeli—What's Wrong With This Picture?
Years ago, circumstances found me one summer in the ancient Israeli town of Akko, there to shoot several scenes of a movie I'd scripted. Curious onlookers and fans, an inevitable byproduct of having a major star in tow, had milled about for weeks, politely but firmly herded off the set by the film crew. But today was different. The fan gaggle was at least triple its usual size. The crew, for some reason, didn't seem to mind. Our star, at first concerned that the multitude might break his concentration, abruptly relaxed. Why?
Because the people, for once, hadn't come to see him.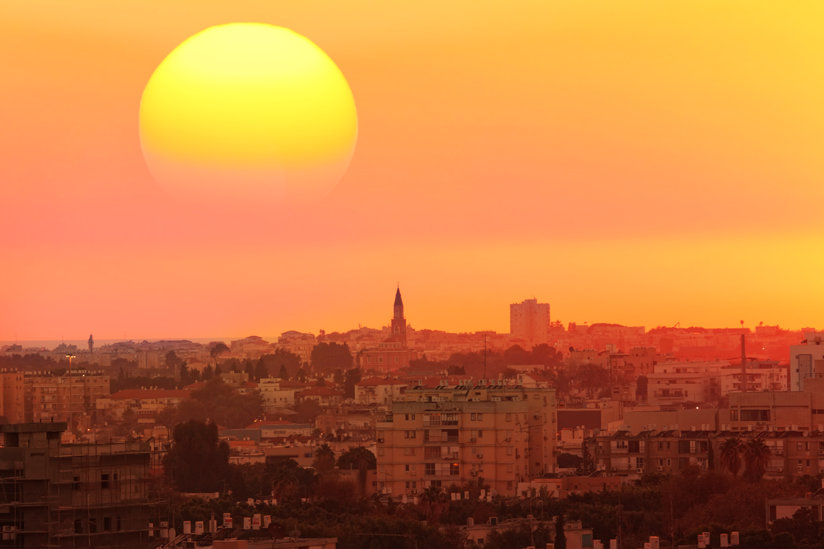 They were here to catch a glimpse of a Middle Eastern icon, a beloved fan favorite virtually unknown in the West, but treasured by Israelis and Palestinians alike—a portly, perpetually smiling Palestinian whose political, religious and racial biases amounted to zero, and who made no secret of it. Though here just to film a five-minute scene, word had spread far and wide that he was in town, and once done with his work he sat down and posed with Israelis and Palestinians alike, signing autographs and hugging everybody.
"How wonderful," I thought. "We CAN all get along, after all."
That was then.
Recently something darker came to pass.
"Allah said 'To you be your religion, and to me my religion.'"
Mohamed Ramadan is an Egyptian recording star. Omer Adam is a top Israeli crooner. So when the two artists came to meet on a Dubai rooftop, the occasion was marked by mutual respect and the obligatory selfie.
An Emirati twitter user joyously shared Ramadan's photo with the caption "The most famous artist in Egypt with the most famous artist in Israel. Dubai brings us together."
Brotherhood! Tolerance! The camaraderie of artists! Art knows no borders!
Then came the backlash.
Egyptian media, live and online, pounced on the show of fellowship as inappropriate, seditious and treasonous, calling for the Egyptian star to be punished for associating with an Israeli.
Ramadan's Facebook page blew up with ugly remarks impugning his character, his patriotism and his manhood.
Egypt's Theatrical Professions Syndicate banned the performer from singing and acting, pending an investigation. A journalists' union called for a boycott of Ramadan for violating codes prohibiting Egypt's artists from interacting with Israelis.
The Egypt Independent ran a news item on the meeting and its repercussions, without even mentioning Israeli artist Omer Adam's name.
Ramadan, for his part, said "I do not know nor do I ask about the nationality of everyone I take a photo with. Anyone can take a photo with me so long as they are human. I never ask about his color, religion, or nationality. All of us are human."
He responded again on Facebook, sharing a video of himself at the concert of the Israeli artist and writing that there's no form to fill out for everyone you meet, to ask "about his identity, color, nationality, or religion. Allah said 'To you be your religion, and to me my religion.'"
But the pressures grew too much. Ramadan replaced his Facebook cover page with a photo of the Palestinian flag. He posted a photo of himself in Egyptian military gear. He claimed that had he known that Adam was Israeli he would have refused to pose with him.
Ramadan is now headed to court for the "crime" of expressing fellowship with another artist, who happened to be Israeli.
The questions that remain unanswered include: "What was wrong with that picture in the first place?" "What's wrong with human beings communicating with one another?" "What's wrong with burying hatred and replacing it with understanding?" The answers must come from wiser minds than my own because I simply don't know.
What I do know, however, is what I saw with my own eyes that sweltry day in Akko so long ago. Cooperation and love is possible. Tolerance is possible. We can do this in spite of ourselves. Don't think we can't.