U.S. State Department Releases Annual Report on Religious Freedom
The U.S. State Department has issued its annual report on the state of religious freedom internationally. Covering almost 200 countries and territories in some 2,000 pages, the report represents the work of hundreds of fact-finding State Department employees around the world under the supervision of U.S. Ambassador at Large for International Religious Freedom Rashad Hussain. With the stated goal "to shed light on the nature, scope, and severity of actions impacting religious freedom through illustrative examples," the report relies heavily on the perspectives and data provided by those on the ground, including faith leaders, religious organizations, human rights groups, journalists, and others who shared their perspectives and analysis, and who, in the words of Secretary of State Antony J. Blinken, "do the critical work of promoting religious freedom every day in every part of the world."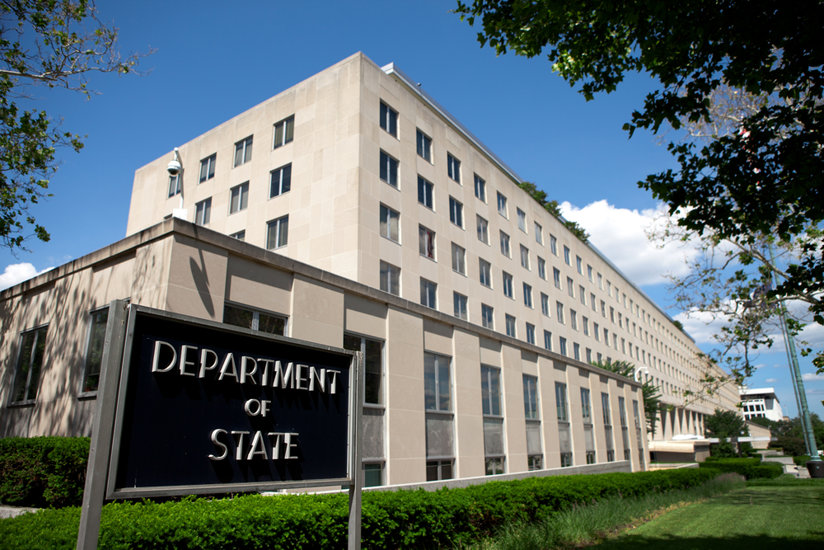 Released on June 2 at the State Department by Secretary Blinken and Ambassador Hussain, the report covers three issues, as outlined by Mr. Hussain: "First, too many governments use discriminatory laws and policies and abuse their own people… Second, rising societal intolerance and hatred are fueling violence and conflict around the world… Third, powerful collaboration among civil society, governments, and multilateral partners has led to some progress and provides hope in addressing these complex challenges."
While the report shines a light on religious persecution in virtually every corner of the earth, it also shows where progress has been made.
A quick analysis of the report reveals that many governments are failing to respect their citizens' basic rights. The violations range from the unacceptable—with discrimination against minority religions and overly broad restrictions on expressions of faith like religious attire—to the egregious, with crimes such as forced internment and outright genocide.
By way of example, the State Department determined that Burma's military committed genocide and crimes against humanity against the predominantly Muslim Rohingya in 2017—destroying places of worship and forcing over 1 million Rohingya to flee the country.
In Eritrea, religious minority groups have been detained, arrested and forced to renounce their faith.
In Saudi Arabia, publicly practicing any faith other than Islam is a crime and the Saudi government condones and promotes discrimination against members of minority religious communities.
The People's Republic of China (PRC) continues to harass adherents of religions it deems out of line with Chinese Communist Party doctrine. The harassment includes, but is not limited to, the destruction of Buddhist, Christian, Islamic, and Taoist houses of worship. The PRC has also carried out a program of genocide and repression of predominantly Muslim Uyghurs and other religious minority groups, detaining over 1 million Uyghurs, ethnic Kazakhs, Kyrgyz and others in internment camps since April 2017. The PRC has also enacted discriminatory barriers to employment and housing for minorities such as Christians, Muslims, Tibetan Buddhists and practitioners of Falun Gong.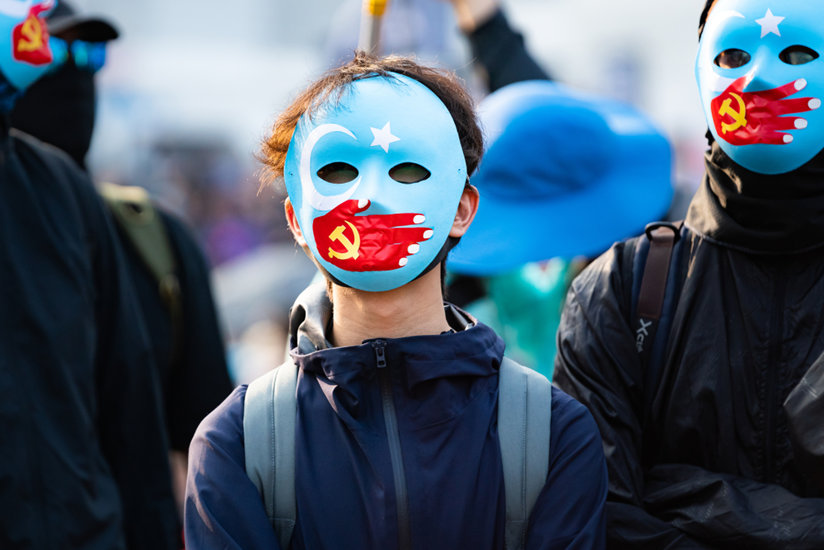 In Afghanistan, the Taliban has cracked down on the rights of women and girls to an education, to work and to otherwise participate in society, using religion as justification, while the terrorist group ISIS-K engages in violent attacks against religious minorities.
Other pressure points in the world include India, where there have been increased attacks on people and places of worship; Vietnam, where government authorities harass religious communities; and Nigeria, where antidefamation and blasphemy laws punish people for expressing their beliefs.
Nonstate actors—nongovernment entities such as corporations, private financial institutions and paramilitary and armed resistance groups—have physically attacked places of worship, and spread hate against religious, ethnic, and racial groups on social media platforms. Targets include Jehovah's Witnesses in Russia; Jews in Europe; Baha'is in Iran; Christians in North Korea, Nigeria, and Saudi Arabia; and Catholics in Nicaragua.
Along with cataloging the worldwide challenges to religious freedom, the report takes note of those countries that have made progress on this human right in the past year. Examples include the Kingdom of Morocco, which will commence the renovation of Jewish heritage sites like synagogues and cemeteries and is mandating the inclusion of Jewish history in the public school curriculum.
"Religion can be such a powerful force for good, and it should never be used to harm people."
In Taiwan, authorities have removed red tape and streamlined protocols on reporting employers who refuse to give workers a weekly rest day to attend religious services.
In Timor-Leste, the nation's new president, José Manuel Ramos-Horta, pledged to defend the rights of all citizens regardless of their faith.
In Iraq, national leaders welcomed Pope Francis for the first-ever papal visit to the country in March 2021. His Holiness conducted Christian and interfaith ceremonies in Baghdad, in Mosul, and in the Iraqi Kurdish region.
While the report shines a light on religious persecution in virtually every corner of Earth, it thus also shows where progress has been made.
Though the challenges to preserving religious freedom globally are immense, Ambassador Hussain remains hopeful. "Religion can be such a powerful force for good, and it should never be used to harm people," he says. "Our greatest hope is that together we can unite our efforts to ensure respect for freedom of religion or belief for all people around the globe, and we continue to stand in solidarity with all people seeking to exercise their beliefs."