STAND Applauds the Financial Times for Getting it Right
While a few media outlets fed on the tragedy and sensation in the wake of the devastating Grenfell Towers fire, at least one news organization—the Financial Times—chose to highlight the uplifting side of the story, one of cooperation not conflict.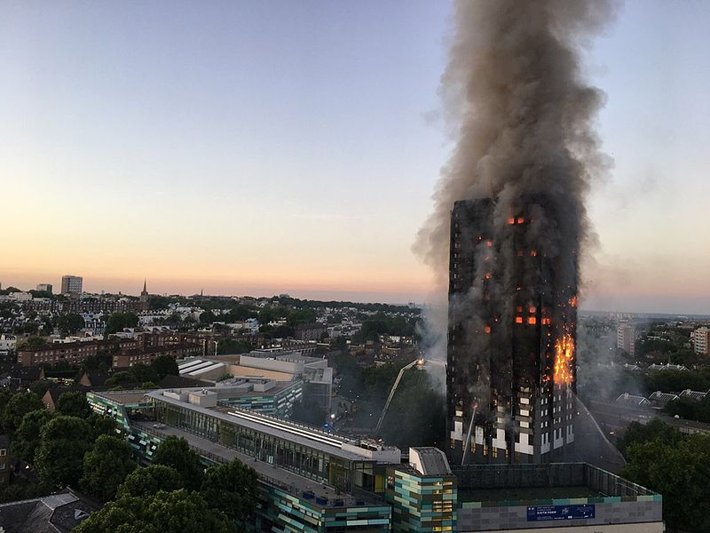 The piece tells of how strangers of different beliefs came together to fulfill each of their faiths' fundamental purpose: to help and to console.
"After a trio of tragedies, the mood in the city has suddenly shifted," reads the subhead.
Here is an excerpt of that story:
A Christian, a Muslim and a Scientologist—all strangers—are riding through west London in a yellow van. It sounds like the set-up to a bad joke, thought Andre Apollis. Instead, it was a glimpse of the way tragedy can upend our usual realities.
Apollis had awoken to news of the devastating fire in nearby Grenfell Tower. Although suffering from a chronic skin disease, he set off with a vague notion of helping. Like other would-be volunteers, he was turned away by the churches. There was no one from the local council to be found.
"It was just amazing," Apollis said. "We were just working together."
"Then I saw this yellow van pull up," he recalled. "They were the Church of Scientology, and they asked if I wanted to help."
The next thing he knew he was donning a Scientology T-shirt—"even though I don't believe in it".
He and his new comrades were delivering water when, soon enough, a man jumped in front of the van, waving his arms. He had food to donate if they could give him a ride.
"We said, 'yes, jump in!'" recalled Apollis, 43, an opera singer. "He was a Muslim guy and he took us to this restaurant in Holland Park." There they loaded the van with kafte, rice, hummus and pita bread and brought it back to Grenfell. They took special care to feed the police patrolling the neighbourhood, as the Muslim man had requested. "It was just amazing," Apollis said. "We were just working together."