Scientologists Express Appreciation for the Life of Thomas S. Monson
The following is a letter from STAND member and President of the Church of Scientology Utah Sandra Lucas on the occasion of the passing of The Church of Jesus Christ of Latter-day Saints President Thomas Monson. We publish it here as it expresses the feelings of STAND members everywhere.
On behalf of parishioners of the Church of Scientology of Utah, I would like to extend our deepest condolences on the passing of the President of the The Church of Jesus Christ of Latter-day Saints.
Prophet Thomas S. Monson was known to millions as a true humanitarian, and his unconditional love for mankind transcended the barriers of faith, color and creed. He led the LDS church with vision and unwavering resolve, and was an inspiration to countless people who live a better life because of him.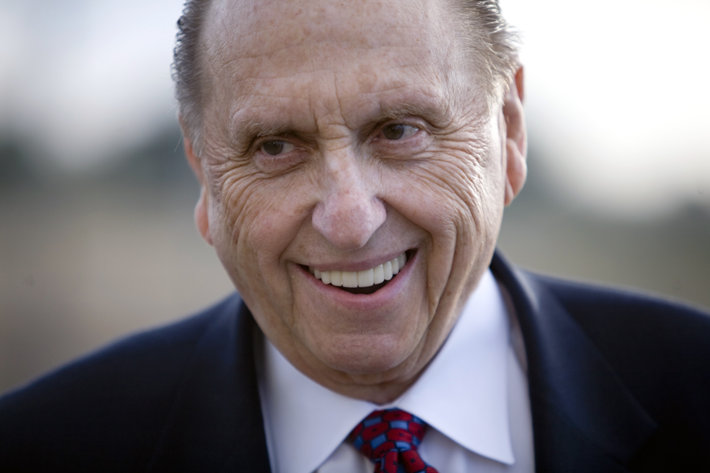 His own life is reflected in words he shared some years ago—words of wisdom that set an example for us all. "Let us have the courage to defy the consensus. The courage to stand for principle. Courage, not compromise, brings the smile of God's approval."
We will continue to stand by you as our brothers and sisters, whenever and wherever the need presents itself.
Finally, I cannot think of a better way to express our gratitude for the Prophet's contribution than through the words of our Founder, L. Ron Hubbard:
"Your people thank you for having lived
Earth is better for you having lived
Men, women and children are alive today
Because you lived
We thank you for coming to us
We do not contest your right to go away
Your debts are paid
This chapter of thy life is shut
Go now and live once more
In happier time and place.
Thank you."
Sandra Lucas
STAND Member & President of the Church of Scientology of Utah