Sam Brownback Confirmed as U.S. Ambassador-at-Large for Religious Freedom
WASHINGTON, D.C.—Sam Brownback was sworn in as U.S. Ambassador-at-Large for Religious Freedom by Vice President Mike Pence on February 1, filling an important position that has been vacant since Rabbi David Saperstein left the office in January 2017.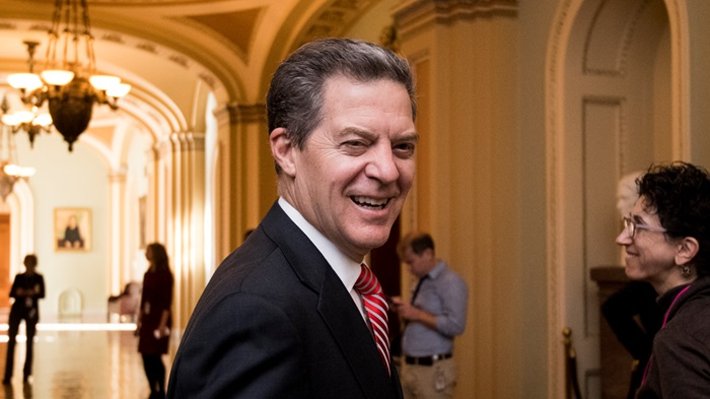 STAND members around the world—knowing the value to religious freedom this post holds, not just to America but for all nations—welcomed Ambassador Brownback to his new position, in which he heads the Office of International Religious Freedom in the State Department.
Ambassador Brownback's considerable political experience includes seven years as Kansas governor and terms in both the U.S. House of Representatives and the Senate—a long period of public service during which issues of religious liberty were one of his foremost concerns.
As reported in the Washington, D.C., political publication and website, The Hill, he "has defended those suffering under the North Korean dictatorship, fought for the Baha'i persecuted in Iran, defended the Roma minority in Romania, and has spoken out against an anti-Semitic attack on a synagogue in Russia.
"Brownback also raised awareness of the suffering in places like Uganda, and strove to declare as genocide the actions of the Sudanese government against Muslims in Darfur, demanding the Sudanese government end its practices of slavery and attacks on civilians."
Scientologists were heartened by Ambassador Brownback's acceptance speech in which he emphasized his commitment to religious freedom for all and the importance of this inherent right to people in countries where it is under attack or suppressed.
"[Religious freedom] is the fundamental human right that exists and off of it all the rest come," he said. "You get this one right, the rest flow. You get this one wrong, the rest are shut down"—a belief that rings true with many.
By placing its shoulder to the wheel to bring tolerance and religious understanding to areas where today only persecution exists, many believe the Office of International Freedom will have a significant impact on the currently tumultuous state of world affairs.
As Ambassador Brownback articulated, religious freedom has been on the decline around the globe, with about 80 percent of the world's population experiencing restrictions on practice of their faith. "We can shine the light on places where it is not going well," he said.
"Scientologists Taking Action Against Discrimination (STAND) will do everything possible to support the humanitarian efforts of Ambassador Brownback in bringing real religious freedom to all parts of the world in community with others with the same non-political objective," said Edward Parkin, its International Director.