Recent Hoax Attacks on D.C. Mosques Follow Pattern of Hate Against Houses of Worship Nationwide
In the space of two weeks, two mosques in the Washington, D.C. area received threatening calls necessitating heightened security and evacuation.
Friday service at Washington, D.C.'s Masjid Muhammad Mosque was interrupted on August 18, with hundreds of worshippers evacuating when police officers entered and informed mosque leaders that their house of worship was the target of a bomb threat. The threat coincided with a visit of elected and appointed officials of diverse backgrounds, present as part of a program to gain familiarity with different faith communities in the U.S.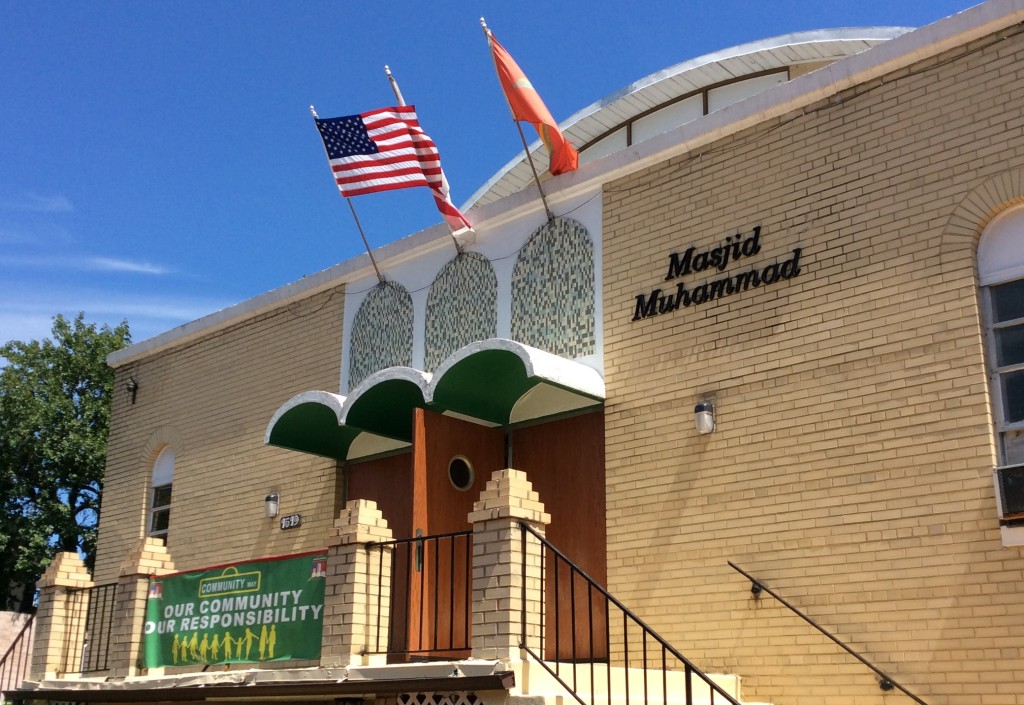 Only after the premises were cleared and officers determined no explosives were present was the building reopened and the worship service resumed.
Imam Talib Shareef, leader of the historic Muslim temple—the oldest mosque in the nation's capital, known as "The Nation's Mosque"—said, "This type of incident was a first for our house of worship. It was also witnessed by our worldwide live-streaming audience. We are grateful to Almighty G-d, Allah, there was no bomb, and we applaud the professionalism and timeliness of our police department as well as our community's public safety team."
The two recent attacks reflect a dramatic step up in threatening calls on American faith communities within the past two months.
"Many of our members remain shaken from the incident, which, to be expected, caused a scare among the many fellow citizens, innocent men, women, elderly, and children that were present," Imam Shareef added.
Then, two weeks later, on August 31, the Islamic Society of Baltimore received a threatening call, invoking the 2019 Christchurch, New Zealand attacks on two mosques in which 51 died and an additional 40 were injured.
"We increased security and we had our local police team there," said Hasan Hammad, president of the mosque. "Of course people are worried and concerned because Islamophobia and hate on Muslims are a real thing."
The following evening's prayer service occurred as scheduled but under high surveillance.
Zainab Chaudry, Maryland chapter director of the Council on American-Islamic Relations (CAIR), said the latest incident marks "increased animosity towards houses of worship and [the] Muslim community."
The two recent attacks reflect a dramatic step up in threatening calls on American faith communities within the past two months. In analogous displays of hate, 25 synagogues and two Anti-Defamation League (ADL) chapters have also been targeted with threats and "very antisemitic language" since late July, according to ADL spokesperson Jake Hyman.
"We want to encourage our communities to not live in fear," said Chaudry. "We refuse to let these cowardly attempts undermine our commitment to our faith. We simply encourage everyone to be extra careful and have vigilant practices and common sense."
STAND condemns these bigoted and heinous attacks and stands with the Muslim and Jewish communities—for the safe and free practice of every religion and against all forms of anti-religious hate.