Long Island: Thousands Rally Against
Anti-Semitism
In the wake of a rash of hate crimes against individuals and institutions of the Jewish faith, people from many religions gathered in Mineola, New York, to protest the attacks.
The participants at what was termed the March Against Anti-Semitism included an estimated 125 religious leaders from an array of faiths as well as local, state and federal officials.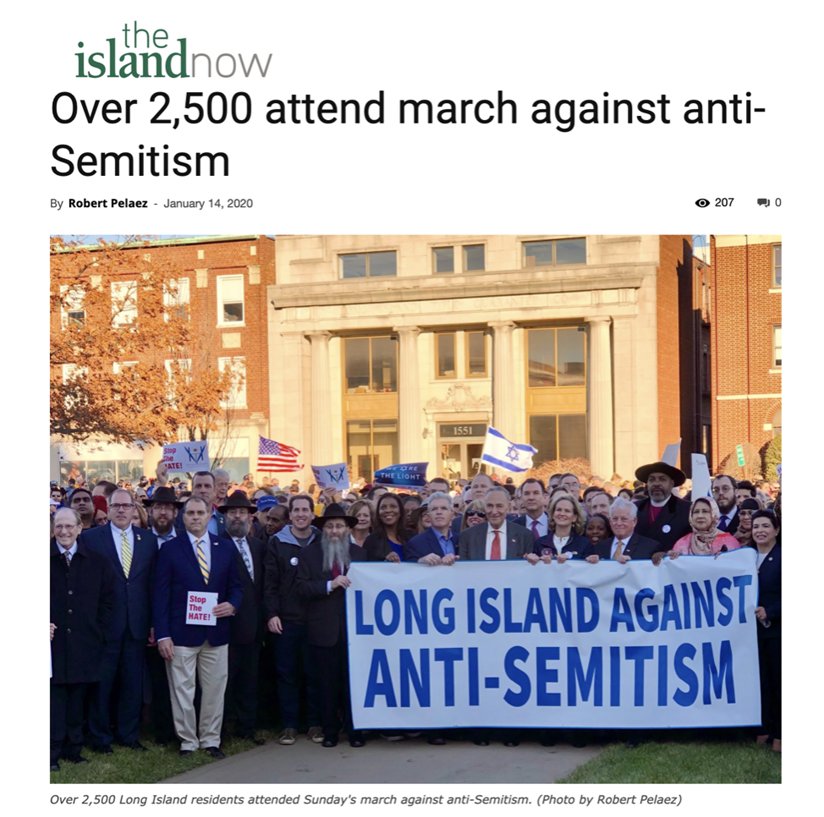 "We organized this march to send a clear message in one voice: Long Islanders of all faiths and backgrounds stand united with our Jewish community and against Anti-Semitism," said Nassau County Executive Laura Curran.
Recent anti-Semitic violence in New York State included a machete attack on Hanukkah celebrants at a rabbi's home in Monsey that sent five people to the hospital. 72-year-old Josef Neumann, stabbed numerous times, remains in a coma.
"In a supposedly enlightened age, we should be seeing and enjoying greater appreciation for and understanding of the richness that comes from diversity."
A posting on the Nassau County website noted that Curran "was joined by over 2,500 Long Islanders … to march in solidarity with the Jewish community and against Anti-Semitism in response to horrific attacks in Brooklyn, Monsey, and Jersey City, as well as incidents of Anti-Semitic graffiti at the Holocaust Memorial and Tolerance Center of Nassau County."
One participant, U.S. Senator Chuck Schumer, tweeted, "We must work together to stand up to Anti-Semitism, bigotry and hatred. I am so proud to stand with everyone at the Long Island March Against Anti-Semitism."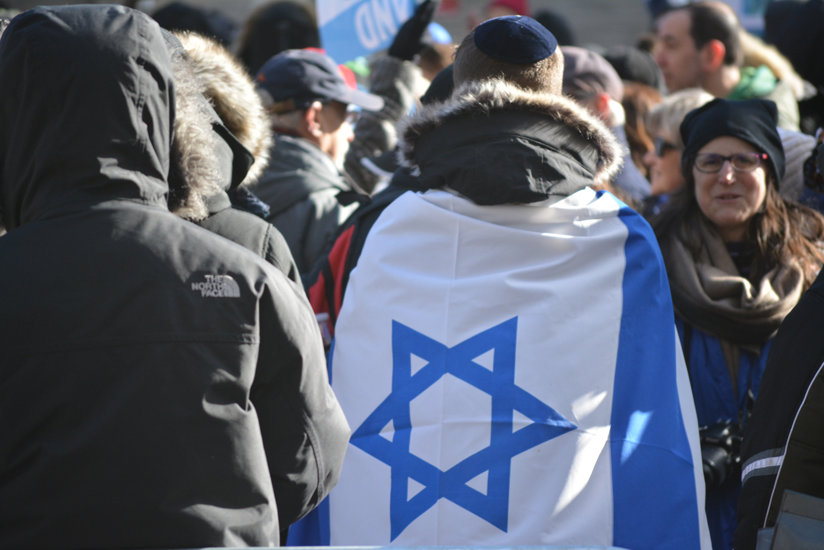 "STAND joins with those who condemn these senseless acts of bigotry and violence," said Edward Parkin, International Director of STAND. "In a supposedly enlightened age, we should be seeing and enjoying greater appreciation for and understanding of the richness that comes from diversity, not witnessing a surge in criminal acts of hate."