Charlie Hebdo Reprints Blasphemous Cartoons
In January 2015, the French satire magazine Charlie Hebdo published cartoons depicting the Prophet Muhammad. Many members of Islam consider any such depiction among the most extreme forms of blasphemy. Two days after the publication, two militant Islamists attacked the magazine's office, killing 12. Ten months later, 130 more were killed in France by extremists in further retaliation.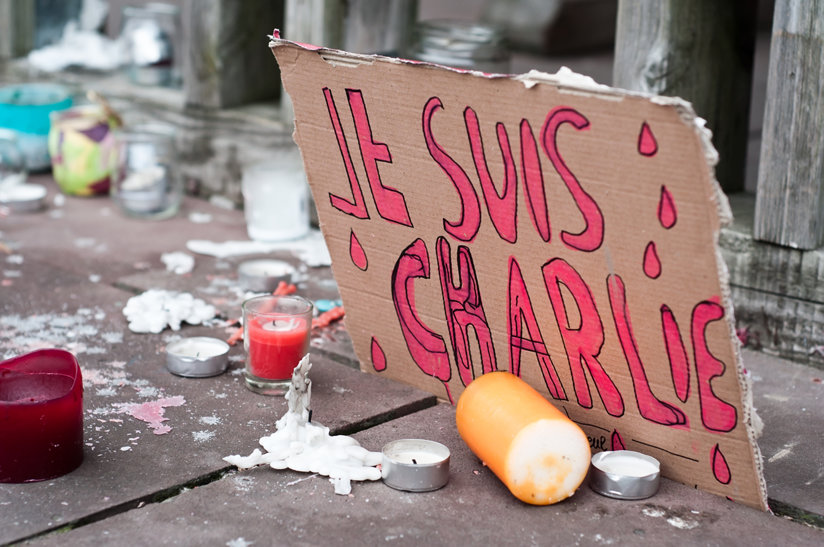 Charlie Hebdo republished the same cartoons on September 2, 2020, the day suspected accomplices of the original attacks were scheduled to go to trial.
"Like others, we as Muslims respect freedom of speech, but not when it incites hatred."
Charlie Hebdo editors wrote that it was "unacceptable to start the trial" without showing "pieces of evidence" to readers and citizens. The editors went on to assert their right to freedom of the press and freedom of expression, adding that not republishing the cartoons would have been "political or journalistic cowardice."
Within 24 hours, anti-France demonstrations sprang up in several cities in the Islamic Republic of Pakistan. Sunni cleric Mohammad Zaman called for the Pakistani government to end its diplomatic relations with France in protest. Protesters stomped on and burned the French flag.
Meanwhile, the Islamophobia advisor to the UK government, Imam Qari Asim, said in a letter to the UK newspaper The Independent, "Publishing the cartoons again is being paraded as a sign of defiance to terrorists but it is deliberately insulting and offensive. Like others, we as Muslims respect freedom of speech, but not when it incites hatred."