30 Diverse Religious Traditions Join Government Leaders to Tackle International Religious Freedom
Religious and bipartisan government leaders call for security and dignity for believers and nonbelievers alike across the globe.
Under the inclusive banner "religious freedom for all, everywhere, all the time," members of 30 diverse religious traditions joined government and nonprofit leaders for the first International Religious Freedom Summit (IRF), held at the Omni Shoreham Hotel in Washington, D.C.
The bipartisan, three-day summit, with over 1,000 registered to attend, was organized by U.S. Ambassador-at-Large for International Religious Freedom (2018-2021) Sam Brownback, and Katrina Lantos Swett, chair of the U.S. Commission on International Religious Freedom (2012-2015), president of the Lantos Foundation and daughter of the late U.S. Congressman Tom Lantos, the only Holocaust survivor to serve in Congress.
With session topics ranging from the role of technology in religious persecution to survivor testimonies and genocide prevention, summit speakers included Secretary of State Antony Blinken, former Secretary of State Mike Pompeo, House Speaker Nancy Pelosi, Sen. Chris Coons, Sen. James Lankford, Rep. Chris Smith, Rep. Henry Cuellar, Cardinal Timothy Dolan, Muslim-American actor Mahershala Ali, and the Dalai Lama.
The wide range of religious traditions and organizations represented, along with the support expressed from leaders across the political spectrum, spoke to the vital importance of religious freedom to all people and the need to work together to ensure this fundamental human right is respected and protected throughout the world.
"Religious freedom for all, everywhere, all the time."
Greg Mitchell, chairman of the International Religious Freedom Secretariat, spoke about the progress of what has become an international movement to protect religious believers and nonbelievers alike. "No one should suffer for their faith or nonbelief," Mitchell said. "We support religious freedom for everyone, everywhere, all the time." Mitchell discussed the formation of more than 30 Religious Freedom Roundtables across the globe—roundtables through which religious leaders of all faiths and none meet regularly and work together to improve religious freedom laws and to protest human rights violations such as the jailing of prisoners of conscience for their beliefs.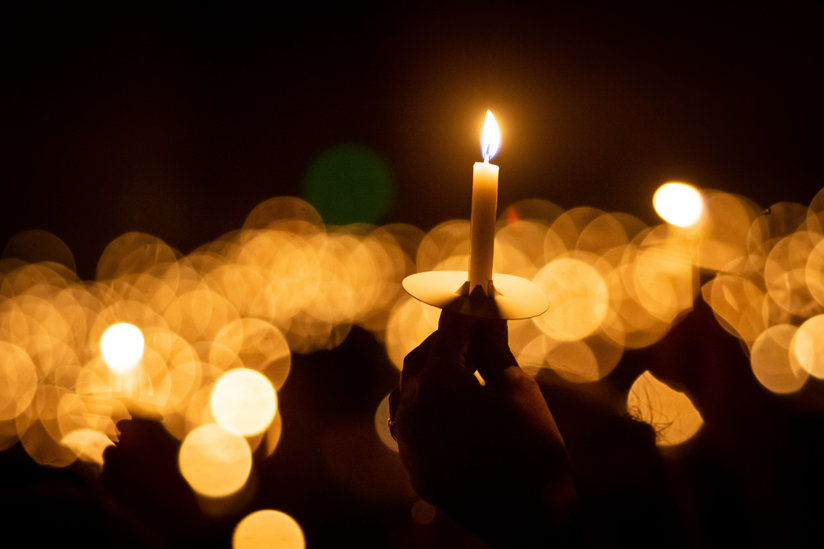 Among the religious freedom concerns on the agenda were the confinement in internment camps of Muslim Uyghurs in China and oppressive blasphemy laws in nations including Pakistan—laws too often employed to marginalize, prosecute, and even kill members of minority religions in many countries. Today, 84 nations maintain blasphemy laws that criminalize religious expression—each of which are covered in the U.S. Commission on International Religious Freedom's (USCIRF) recent report on the threat these laws pose to fundamental human rights. In addition to members of minority faiths, atheists and nonbelievers are often targeted and imprisoned or criminally charged under such laws.
Asia Bibi, a Christian mother in a majority Muslim country, shared her personal story at the summit. She was finally released from prison and allowed to leave Pakistan in 2019 after more than eight years in solitary confinement awaiting execution after she was sentenced to death under her country's apostasy law.
Many different religious freedom organizations had booths at the summit including groups advocating for the human rights of Uyghurs, the Hindu American Foundation, and the Church of Scientology National Affairs Office, whose staff offered attendees the booklet What is Freedom of Religion? which outlines the international human rights standards regarding freedom of religion or belief.