Yahoo—News Flash: STAND is Real
The irony of your "article" is that Scientologists Taking Action Against Discrimination was born out of the desire from Scientologists themselves to stand up to the bigotry and say: "I have a face, I have a name, I am a Scientologist, knock it off."
November 9, 2017
Editor-in-Chief
Yahoo News
Dear Ms. Baldwin,
The irony of your "article" is that Scientologists Taking Action Against Discrimination was born out of the desire from Scientologists themselves to stand up to the bigotry and say: "I have a face, I have a name, I am a Scientologist, knock it off."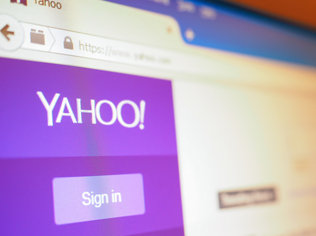 Rather than forwarding that motion toward tolerance and understanding, here you are pushing the same old hate that companies like you are becoming known for—to the detriment and ultimate demise of your brand and of public goodwill.
I have never used Yahoo and don't plan to in the future.
But I will be sure my fellow Scientologists know to do the same.
Just because you and the bigots you are acting as a mouthpiece for wish the truth were lies and that we weren't here to say a word about it, doesn't mean we're not "real."
We are real—very real—we are fighting back, and we will not be stopping.
Bari Berger
Hollywood, Calif